The 2022 Subaru Love Promise Customer and Community Commitment Award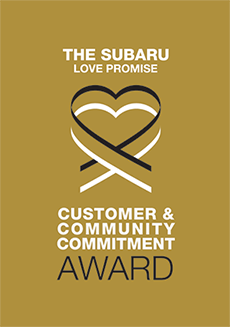 We've been nationally recognized for our dedication to our customers, our community, and the Subaru Love Promise.
We're honored to receive the 2022 Subaru Love Promise Customer and Community Commitment Award. This award nationally recognizes elite Subaru retailers who provide an exceptional customer experience at every interaction with Subaru. These retailers have also demonstrated an outstanding commitment to supporting passions and causes in their local communities in important areas such as the environment, community, health, education, and pets.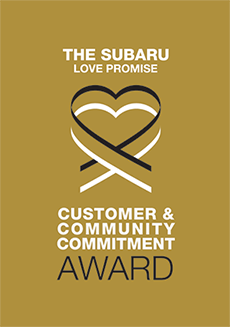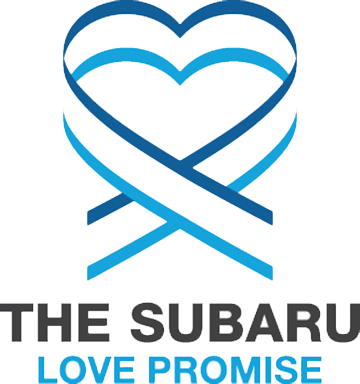 What is the Subaru Love Promise?
Subaru and our retailers believe in making the world a better place and the Subaru Love Promise is our vision of respecting all people. This is our commitment to show love and respect to our customers and to work to make a positive impact in the world.
How is Subaru of Grand Blanc dedicated locally to the Love Promise?
Our Love Promise can be seen in various partnerships with local charities and non-profits. We're grateful for the opportunity, not only to be a part of our community, but to serve it as well.
Love Promise Stories from Subaru of Grand Blanc
Subaru and Subaru of Grand Blanc believe in making a positive impact on the communities in which we live and work. We uphold that belief through our Love Promise Community Commitment. Every month, we select inspiring stories from customers and partners from around our area who strive to support our collective commitment and feature them here
Serra Subaru "Shares the Love" w/ children in need - Rhonda P
Serra Subaru of Grand Blanc has once again supported the children and families in our care during the holidays. Year after year, Serra has continued to "Share the Love" by ensuring the children in our care enjoy the holiday season even during a global pandemic. While it has been tough for us all, it has been even tougher to ensure our families maintain the support they need. Thanks to Serra Subaru "Sharing the Love" and adopting children for the holidays, they have bought joy to those in need. While we wish we could have done this in person, we are graciously looking forward to the day we can get together in person with Serra to safely to serve the children and families. We wish everyone a successful and healthy new year.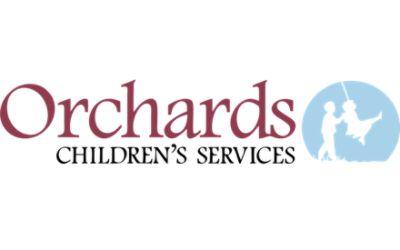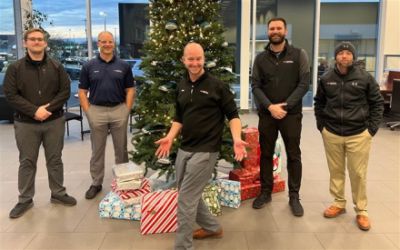 ---
Subaru Blankets given at 2021 Winter Warm Up event - Cindy J
The second annual Winter Warm Up event was held at Carriage Town Ministries on November 13th for those in our community who are experiencing homelessness or challenges this winter. During the event we distributed warm winter items, including blankets. The Subaru blankets were given out, bringing the total number of blanket given out to 783! Thank you for your timely delivery of blankets! On a humorous note, the last case of blankets was grabbed because there was still a line and it contained socks! We all had a good laugh and gave out the socks, which everyone loved! (I do believe Nathan told me they were socks, but I had forgotten.) Thank you Subaru of Grand Blanc for your generosity. We are working together to keep Flint warm this winter!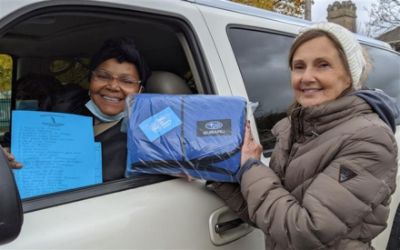 ---
So easy to Purchase - Keith F
Dealer made this purchase so easy. Bought a lot of cars in my life, but this was by far the best experience. I drive a 2021 Outback and my wife drives a 2019 Outback. We will remain with this product and dealer in future. Thank you Al Serra !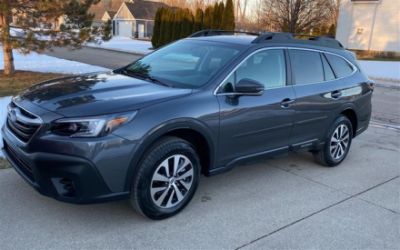 ---
Collaboration Saves Lives (even in a pandemic) - Haley K
We all know that 2020 has been a chaotic year to say the least. We are grateful for the generosity shown by Al Serra Subaru of Grand Blanc over the years but their ability to still give back through a global pandemic makes them stand out to us. Our teams put their heads together to figure out how we could safely collaborate again to bring in much needed supplies to the dogs that we rescue. It came down to that we just could not swing an event and keep everyone safe. Al Serra Subaru of Grand Blanc sent us a generous donation and we all agreed that next year we will work to have an event when the world is in a safer place. We cannot thank them enough for this gesture as we have not had a shortage of dogs to save, even through the pandemic. From all the dogs and volunteers at Canine Companions Rescue Center thank you so much Al Serra Subaru of Grand Blanc! We cannot wait to collaborate next year.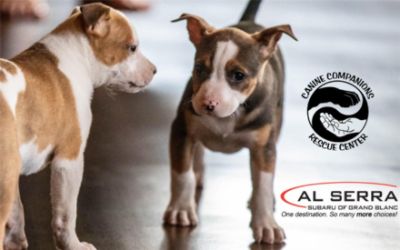 ---
Subaru Shares the Love during the Holidays - Rhonda P
Serra Subaru of Grand Blanc "Shares the Love" again this holiday for the children and families of Orchards Children's services. Serra Subaru has stepped up during a national pandemic to ensure the most vulnerable children in our care have a happy holiday season. While the last 9 months have been tough for many, it has been exceptionally hard for the children and families we serve and Serra Subaru made sure that our children did not go without during the holiday. Serra went above and beyond to ensure our kids Christmas shined bright. We missed the traditional in person event at the dealership but the children did not miss out on the love from Serra Subaru. We hope to see Santa and the rest of the Serra crew's smiling faces next year. Here's wishing them and their families a safe, healthy and prosperous new year.
---
Blankets for those experiencing homelessness - Cindy J
Michigan winters are cold. Michigan autumns are cold. Sometimes even summer nights are cool! Due to fears of COVID, some individuals experiencing homelessness chose to not seek housing in shelters. To assist them, we distributed the Subaru blankets. The waterproof lining would create a moisture barrier and the comfortable fleece a nice place to rest. We added another blanket for the individual to wrap up in. Thank you so much for helping to keep Flint warm this winter! We are so appreciative of your concern for those in desperate situations! Cindy Johns Carriage Town Ministries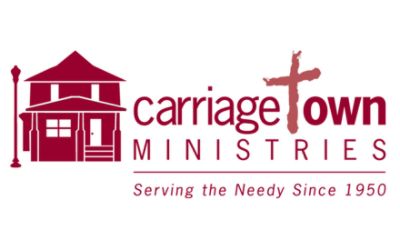 ---
Subaru adopts Families for the Hoiday's - Rhonda P
Subaru of Grand Blanc has been exceptional to Orchards Children's services through the years. Subaru has supported our children and families in many ways which has helped tremendously. The families impacted by Subaru have said that because of the support from Subaru, their lives have changed for the better. That they have helped them make memories that would last a lifetime.During the Share the Love event they hosted at the dealership, they provided our families with a meal, entertainment and of course Santa who came with plenty of gifts. The children were so excited that they got to spend time with Santa. Many of the children couldn't stop talking to him. They opened their gifts with Santa and the staff of Subaru and many even played with some of their toys with them. Without the support of Subaru (Grand Blanc) many of our children and families would go without. This year they have made many families happy by adopting them for the holidays. Subaru has made sure that children and their families did not have to go without this holiday season. They have provided families with a sense of hope and made many children happy. They have welcomed our children and families not only into their dealership but into their hearts as well.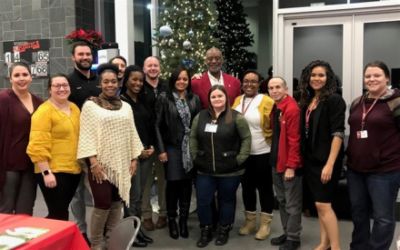 ---
Subaru helping Canine Companions Rescue Center - Erica M
Subaru of Grand Blanc, MI collected donations for the dogs at Canine Companions Rescue Center through the month of October and we are so thankful for their support. The money raised will go directly to our medical fund that ensures the dogs get all their medical issues addressed before adoption. The food, toys and supplies collected helps with the daily care of the dogs. Community involvement is so important in the success of our organization. We are proud to partner with Subaru of Grand Blanc in our mission to help dogs and we are excited for our future together. TEAMWORK MAKES THE DREAMWORK
---
Serra Subaru supports PAWS - Nancy R
Serra Subaru of Grand Blanc was proudly the Event Sponsor for the PAWS Animal Rescue (Pets Are Worth Saving) Tails and Trails Dog Walk. PAWS is a non-profit organization that provides care for animals in the Genesee County area. All of our animals are housed in foster homes by our network of volunteers. The proceeds raised at the event will go to the up-keep and care for the pets to help get them adopted. http://www.pawsanimalrescue.net/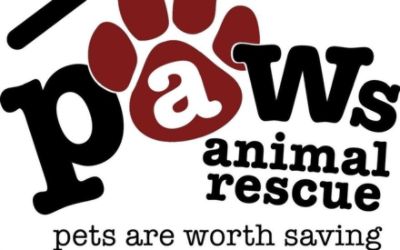 ---
Subaru of Grand Blanc brings warmth to patients - Jamie R
On Thursday, July 18th, the Subaru of Grand Blanc had the pleasure of delivering 80 blankets and 10 arts & craft kits to Covenant Cancer Center as part of the Subaru Loves To Care program. These comforting gifts were accompanied by personalized messages of hope written by the customers and staff of Subaru of Grand Blanc. This incredible act of generosity was warmly received by the Covenant Cancer Center staff who were thrilled to distribute these comforting gifts to their patients. Many thanks to everyone at Subaru of Grand Blanc and Covenant Cancer Center, not only for a memorable day, but for supporting LLS's mission to cure blood cancers and improve the quality of life of patients and their families. Nate Maciag of Subaru of Grand Blanc stated, "We love having LLS & Covenant Cancer Center as a partners and we truly enjoy giving to those who care for others. I look forward to doing this again next year!"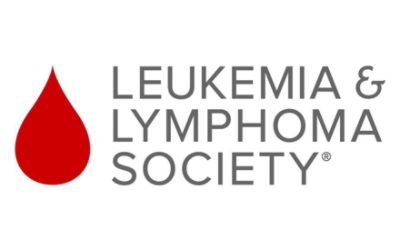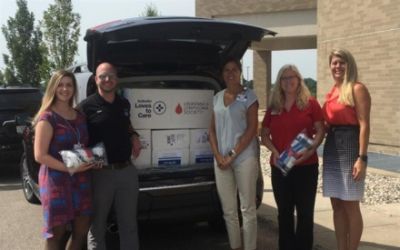 ---